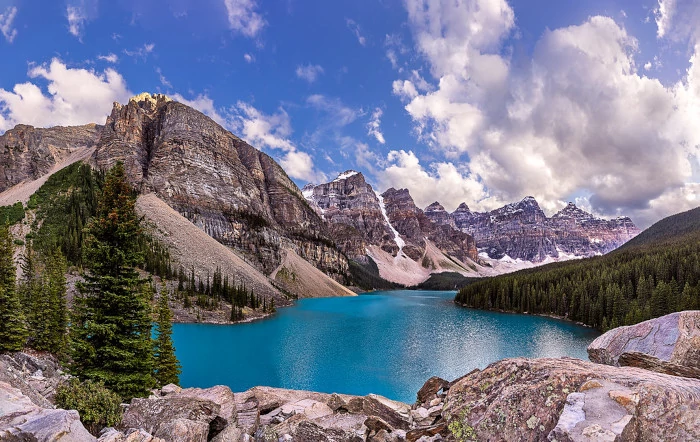 Guide to Hiking the Rockpile Trail at Moraine Lake
The number one thing to do when you are at Moraine Lake is to go up the Rockpile Trail. It really is an easy, unique and must do experience. It only takes about 10 minutes to summit and provides a unique perspective of this magical blue, turquoise lake and the Valley of the 10 Peaks. If you find yourself at Moraine Lake, take a hike up the Rockpile and see what it is all about.
Length:

.8Km there and back.

Time:

15 - 20 minutes there and back.

Rating:

Easy to moderate.

Elevation Gain:

12m/38ft.

Availability:

Only when Moraine Lake is open (mid May to mid October).

Basecamp:

Moraine Lake.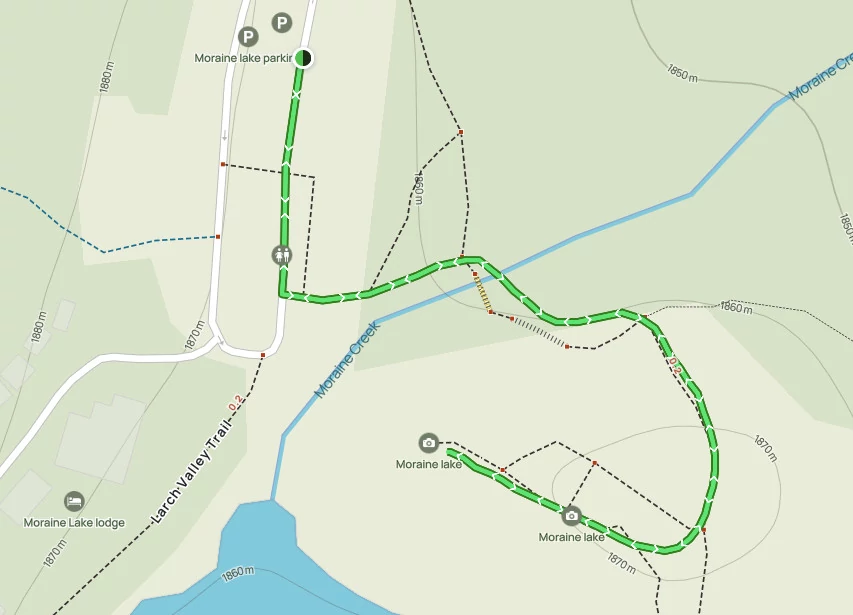 The Moraine Lake Rockpile Trail is easy to get to. It's on the side where the washrooms are, walk down the path and proceed over a small bridge. You'll see signs that mark the way to Consolation Lakes, but ignore them for now, they will take a couple of hours anyways. Simply stay to the right and climb up the steps you'll be there in 5 minutes.
As a side note, the Rockpile Trail is not wheel chair accessible. However the lake shore is, and if you are driving your personal vehicle, and have a handicapped sign or "Parking Placard" you will be allowed to drive into the lake. If you are in a wheel chair or just cant do the hike, I would suggest bringing some friends or family that can and take some pictures for you, besides... you can wave to them form down below.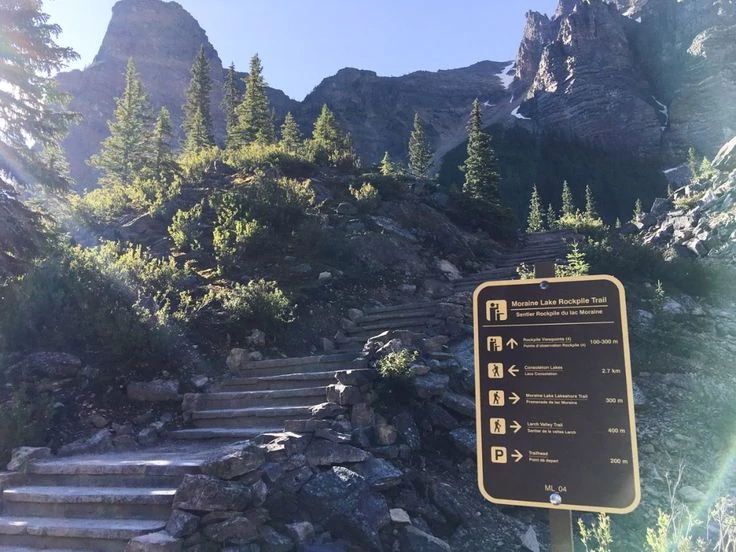 At the foot of the Moraine Lake Rockpile Trail you will be greeted with a sign saying proceed up the steps to get to the Rockpile lookout. Some people might find this part a little difficult because of the high elevation at Moraine Lake... and steps, so take your time and you'll be there soon.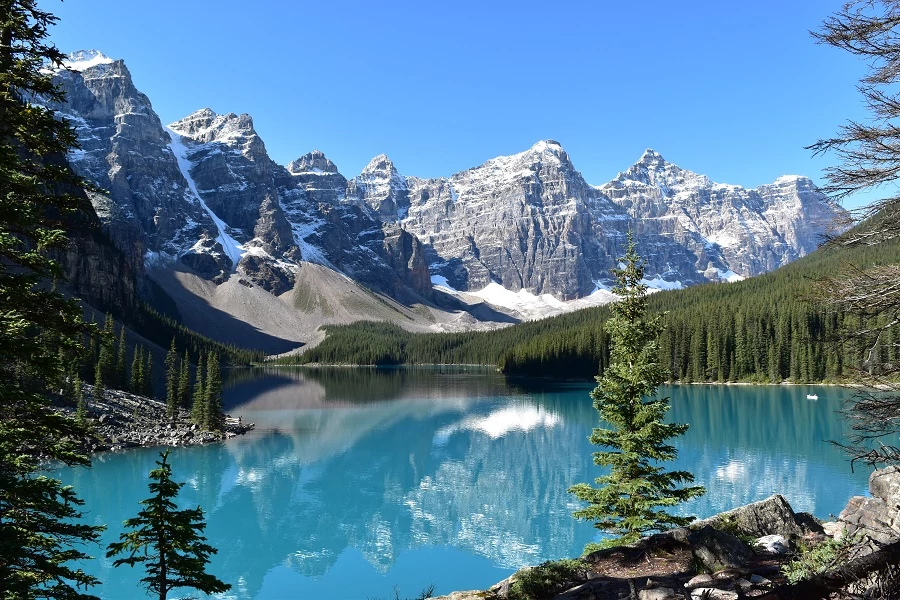 At the top you will really see what it is all about. Turquoise blue water nestled in the Valley of the 10 peaks, surrounded by breath taking views from this unique vantage point. This one of instances where pictures just don't do it justice, it must be experienced to be believed.
YouTube Video of Hiking the Rockpile Trail