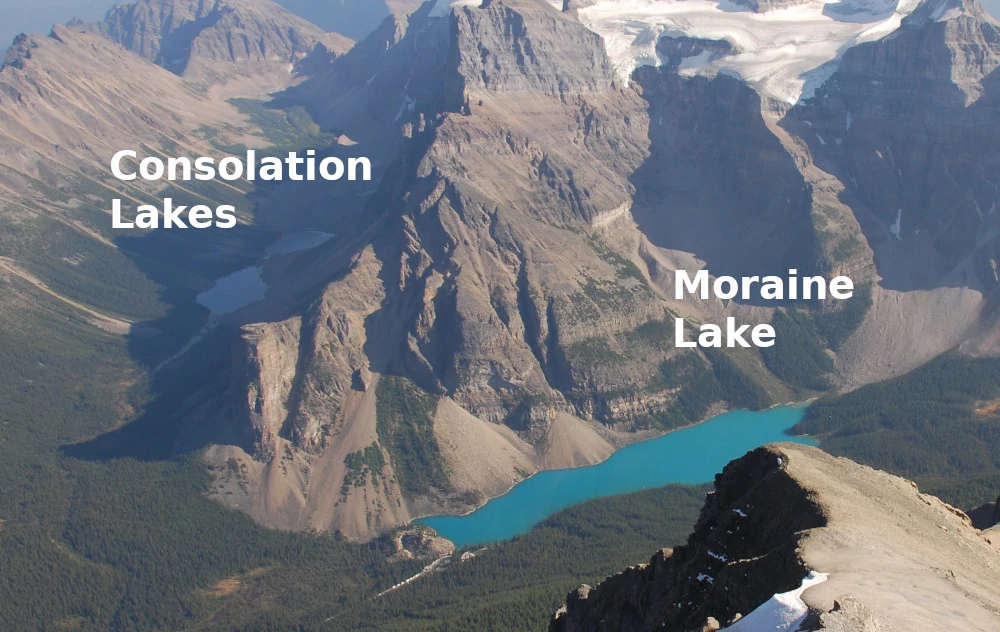 Guide to Hiking Consolation Lakes
Consolation Lakes is a beautiful hiking trail located near Moraine Lake in Banff National Park, Alberta, Canada. The trail is 6 km round trip and takes approximately 2-3 hours to complete. When is the best time to go? Around 8:00am in the morning.
Length:

6Km there and back.

Time:

2.5 hours there and back.

Rating:

Easy.

Elevation Gain:

65m/213ft.

Availability:

Only when Moraine Lake is open (mid May to mid October).

Bear in Area:

4 - 6 people in group.

Bear with Cubs:

No access.

Basecamp:

Moraine Lake.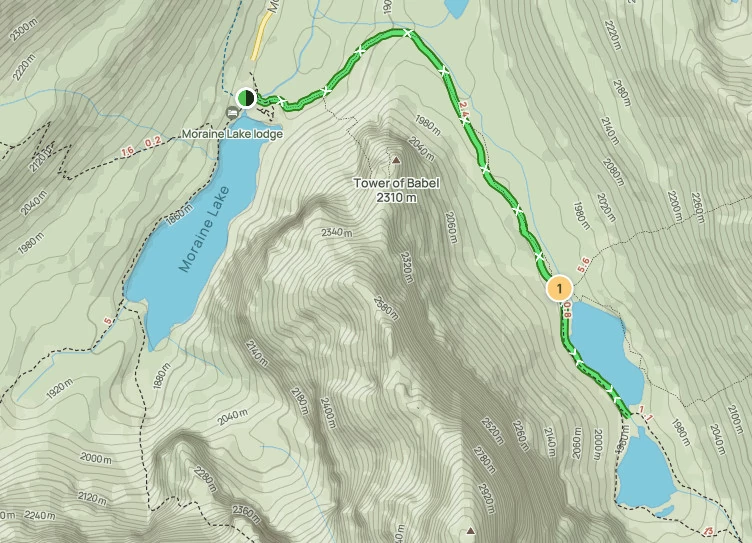 Dress code, before you go. Make sure you are prepared wearing suitable footwear, layered clothing, a backpack full of first aid supplies and snacks, and bear spray. Food can also be bought in the Moraine Lake Lodge via their cafeteria. If there is a bear in the area you will need to travel in a group of 4 or more, there is a fine if your group is less than four. Bear with cubs, no access and the trail will be closed.
How to get to Consolation Lakes?
As you come into the Moraine Lake parking lot you'll notice on your left hand side a set of washrooms. Between the washrooms and the lake you will find the trail head, walk down this trail as you would the Rockpile Trail until you come to a bridge over Moraine Lake Creek. A few steps further you will see the Bear sign, like the one above, turn left and you are now on the Consolation Lakes trail.
There is not much altitude gain so you can spend most of the hike admiring the view. As you get closer to the Consolation lakes you will have to watch you step as the trail becomes more rocky. As you hike through the forest, you will pass several small streams and waterfalls before reaching the first of the Consolation Lakes. The lakes are a stunning turquoise colour and are surrounded by towering mountains, making for a picturesque spot to stop and rest.
Will I see a Bear?
Honestly, maybe, maybe not. They are shy creatures and tend to stay away from humans, for the nuisance bears are usually relocated to another area far, far away. However, you will see Ravens, Grey Jays and Squirrels. Followed by Chipmunks, Deer, Elk, the occasional Moose, Bears, Hawks, Owls, Coyotes and Wolves, in that order.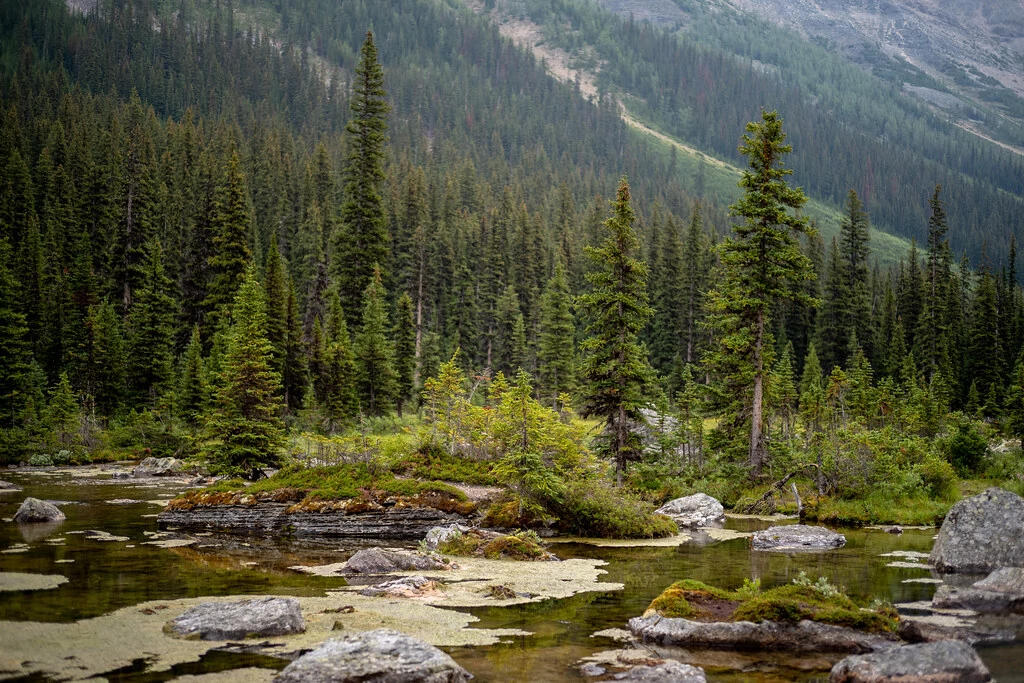 If you have the time and energy, you can continue on to the second Consolation Lake, which is just a short distance away. From there, you can enjoy stunning views of the surrounding peaks before returning the way you came.
Overall, the hike to Consolation Lakes is a to do if you're visiting Moraine Lake. It's an easy hike that offers stunning views and a peaceful escape from the crowds of the main Moraine Lake area.
YouTube Video of Consolation Lakes