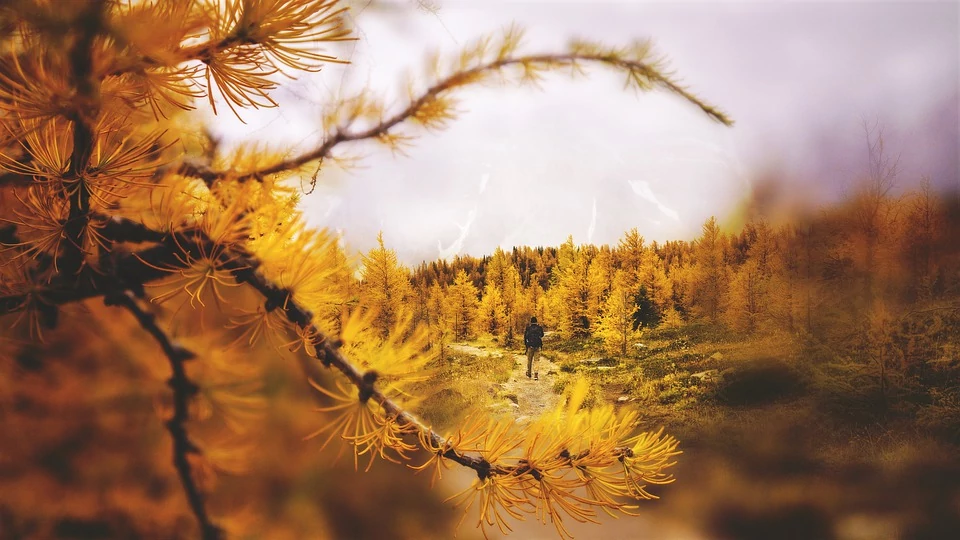 Guide to Hiking Sentinel Pass and the Larch Valley
The hike to Sentinel Pass is a wonderful adventure that takes you through Larch Valley and then onto mentioned Sentinel Pass. You will take in a rugged hour or so of switch back trails with glimpses of Moraine Lake, Tower of Babel, Fay Glacier and the Valley of the 10 Peaks. Once you pass the switch backs you will be treated with Larch tree's, Minnestimma Lakes, Sentinel Pass and Paradise Valley beyond. Though you could go on to Mt. Temple to your right when you are at Sentinel Pass, but not today, today is for Sentinel Pass.
Length:

11Km there and back.

Time:

4.5 hours there and back.

Rating:

Difficult.

Elevation Gain:

798m/2618ft.

Availability:

Only when Moraine Lake is open (mid May to mid October).

Bear in Area:

4 - 6 people in group.

Bear with Cubs:

No access.

Basecamp:

Moraine Lake.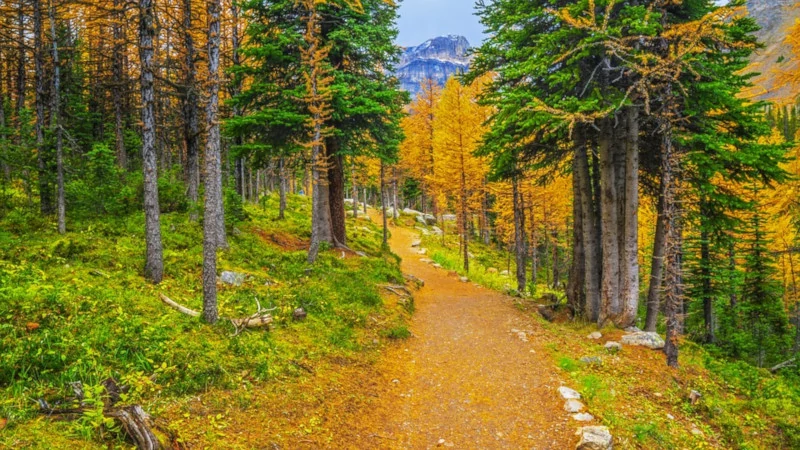 Before you go, make sure you pack a hearty snack or a light lunch, make sure you bring some layers of clothes, dogs must be on a leash and don't forget the bear spray. I think you will find the trek up the switch backs to be most grueling section of this trip, so best go prepared. Also, the Larch season is not till the fall, so if anytime you go and see green tree's, you will know its not time yet.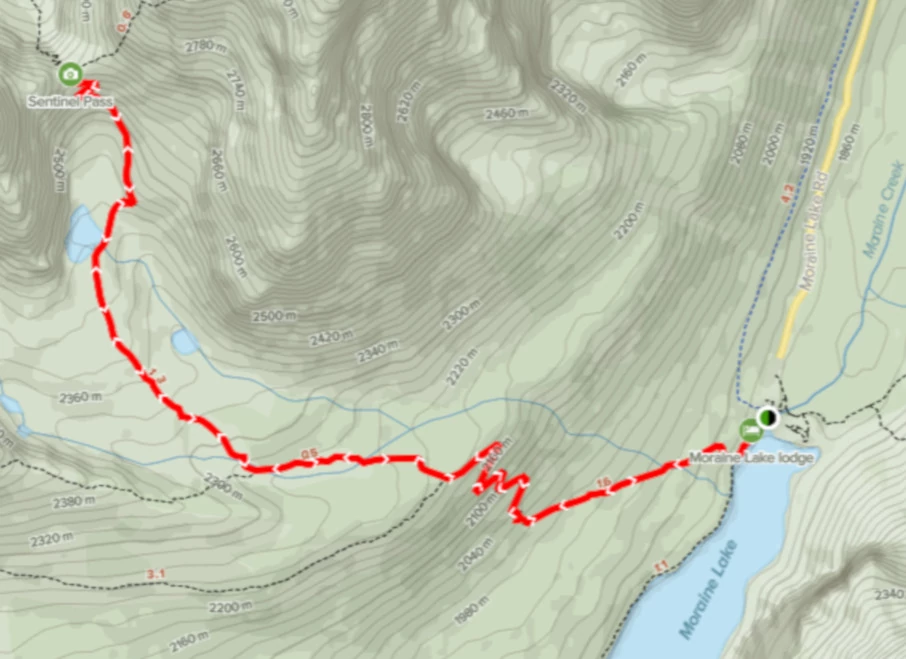 When you head out from the Moraine Lake parking lot, you will walk by the Moraine Lake Lodge where you can stop in and grab a coffee. Once you had your coffee, you will walk around the lake shore till you get to the boat launch. Here, you will make a right and take the trial to Sentinel Pass. Right, always keep right. There are some other trails further up that will take you to Eiffel Lake and Eiffel Tower respectively, however they are well marked and you should not have any problem.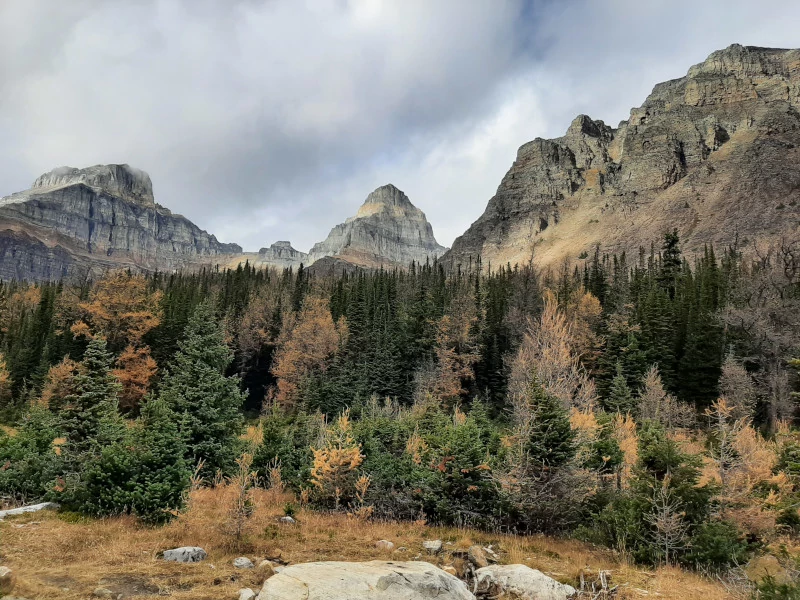 Once you get a little ways in you will notice a gradual climb, this is your prelude to the switch backs. Once at the switch backs, this is the most grueling part, there is not much of a view because you are in the forest, but you will have a nice view of Moraine Lake once you come to one of the logged out sections. This is a great opportunity to take a break and get a couple of pictures.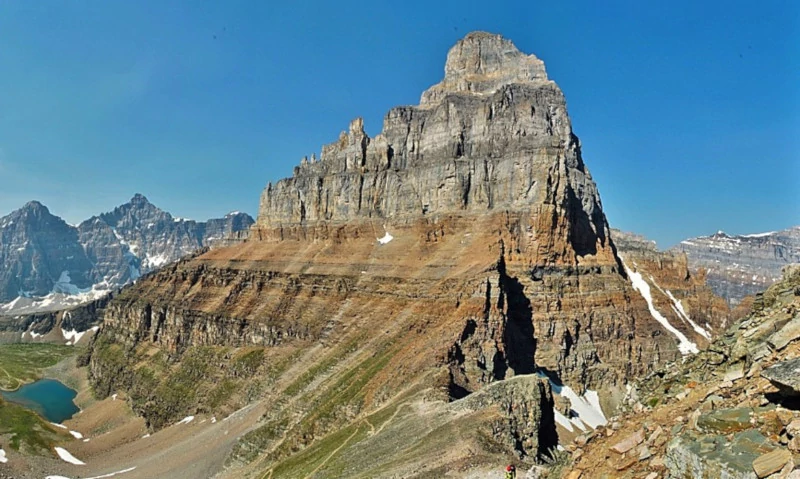 Once you get past the switch backs you will be treated with wonderful views of Larch tree's and peace of mind knowing the hard part is over. At this point you will be presented with a sign that marks the way to Eiffel Lakes, remember to stay to the right.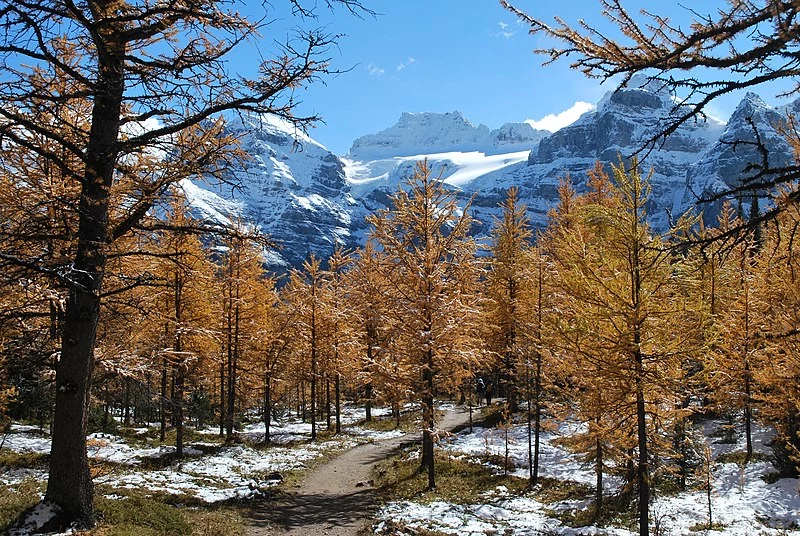 Walking through Larch Valley you cant help but wonder how all these Larch tree's are congregated in one place. Perhaps, it's something in the environment or that is unique to the area that gives the tree's a heads up on the competition.
As you come to the end of Larch Valley, you will arrive at the Minnestimma Lake's. This where you can now see the Sentinel Pass and the switch backs that lead up to it. It's also important to mention that the switch backs that lead up to the pass only take about 10 minutes or so, maybe 15 minutes from Minnestimma Lake.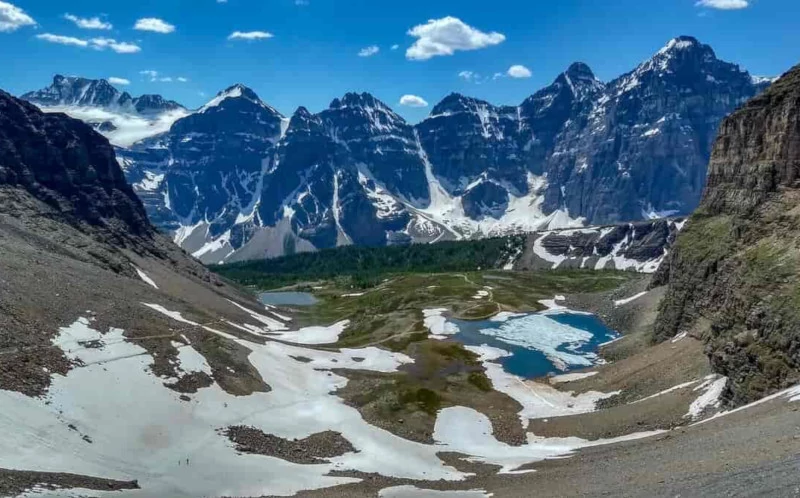 Once you are at Sentinel Pass you can then see into Paradise Valley. To return, simply retrace your steps all the way back to Moraine Lake. For those who are looking for a little more, hike down into Paradise Valley and come out at the trail head along Moraine Lake Road, you'll only be a kilometre or two away from the main road.
YouTube Video of Larch Valley and Sentinel Pass