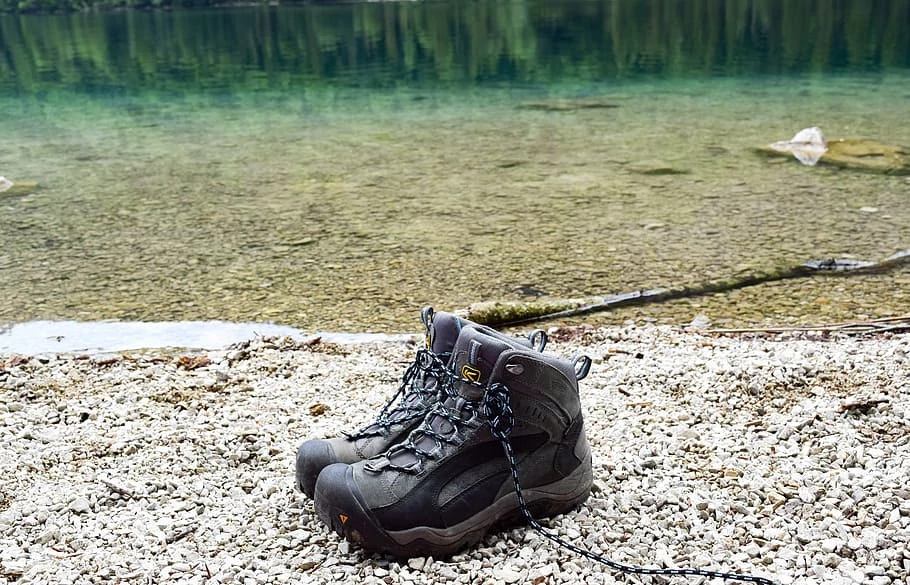 Hiking the Lakeshore Trail at Moraine Lake
Hiking the Lakeshore Trail at Moraine Lake is an experience for any nature lover. The trail is located in Banff National Park in Alberta, Canada, and offers some of the most breathtaking views of the Canadian Rockies.
Length:

3.2 km there and back.

Time:

55 minutes there and back.

Rating:

Easy.

Elevation Gain:

5m/16ft (negligible).

Availability:

Only when Moraine Lake is open (mid May to mid October).

Bear in Area:

4 - 6 people in group.

Bear with Cubs:

No access.

Basecamp:

Moraine Lake.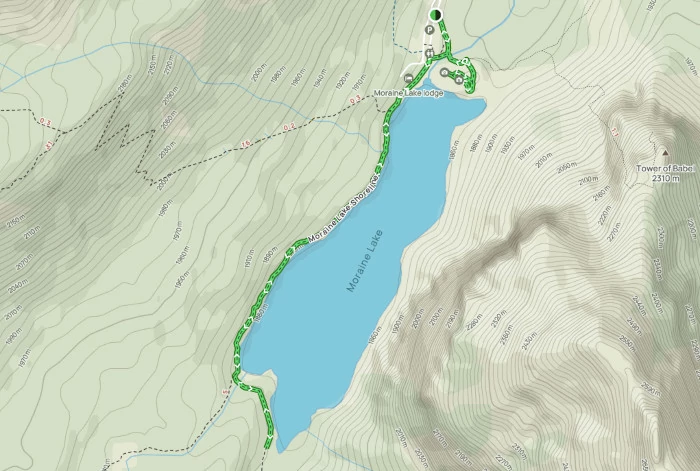 Trail Guide:
The trail is a 3.2 km (2 mile) there and back and is rated easy to moderate. It is well marked, and you can start from the parking lot near the washrooms. Stay on the right of the trail past the Moraine Lake Lodge and past the canoe rentals. The trail takes you along the shores of Moraine Lake and offers stunning views of the surrounding mountains.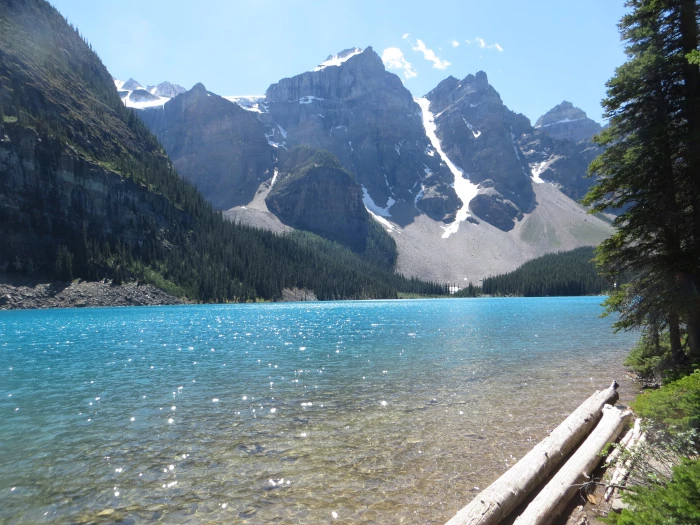 Plan Your Trip:
Check the Moraine Lake Weather Forecast and trail conditions before you go. Make sure you have appropriate clothing, footwear, and gear. Bring enough water and snacks for the hike. Technically it will only take you under an hour, but you could find yourself pondering for longer.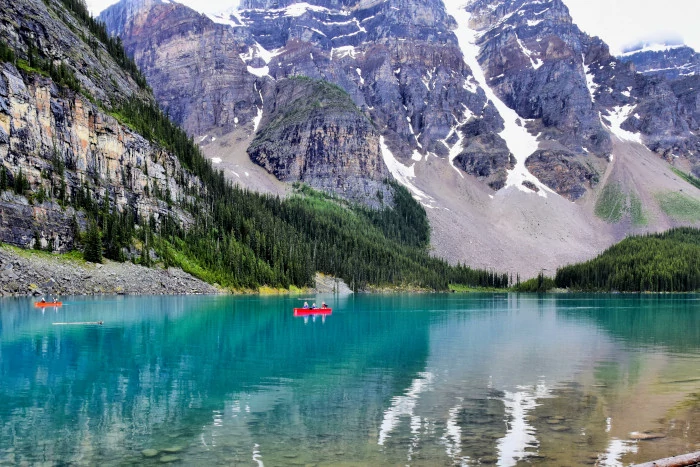 Start Early:
The trail can get busy, so start your hike early in the day to avoid crowds. Plus, the morning light is fantastic for photography and adds a unique touch to the already stunning scenery.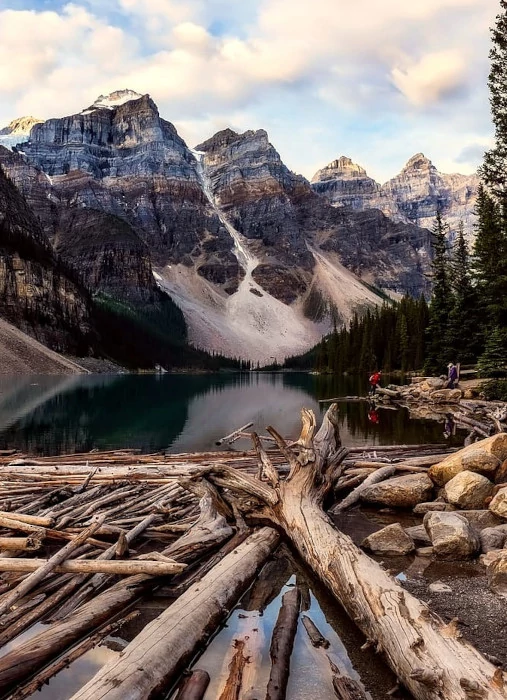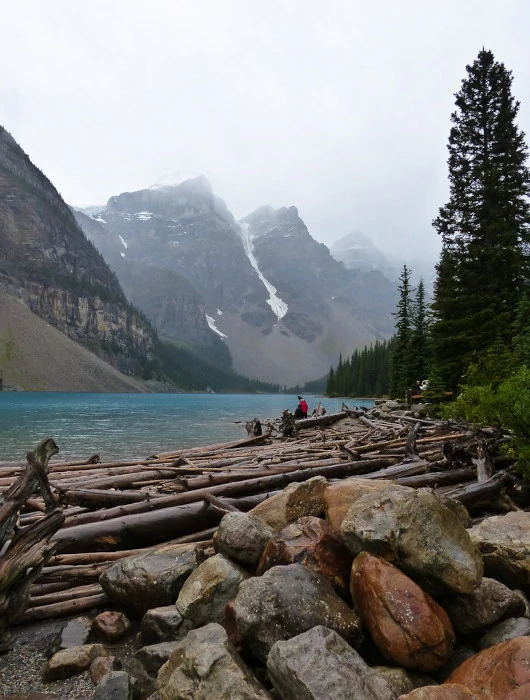 Points of Interest:
The trail has several points of interest, including the Rockpile, which is a short detour from the main trail. The Rockpile offers a breathtaking panoramic view of the Moraine Lake and the surrounding mountains. The Consolation Lakes Trail is also accessible from the Lakeshore Trail.
Photography:
The Lakeshore Trail is a photographer's dream come true. Make sure to bring a camera and take advantage of the many photo opportunities along the trail. The best times for photography are early in the morning and late in the afternoon.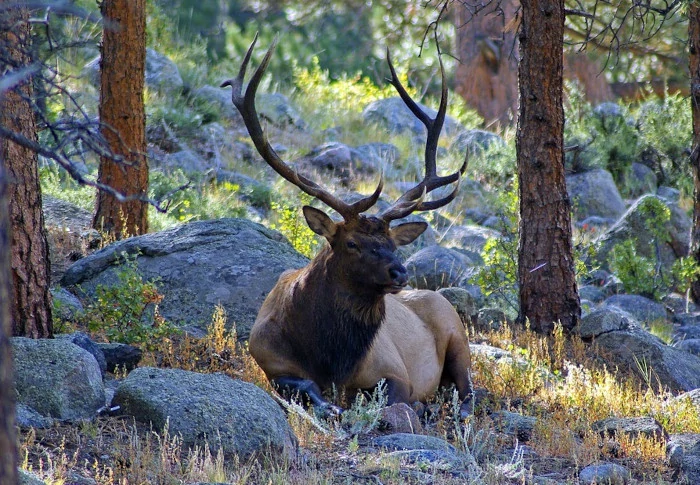 Animals:
The Lakeshore Trail is a great place to spot wildlife, including bears, elk, and deer. Make sure to give them plenty of space, never approach them and don't forget your bear spray.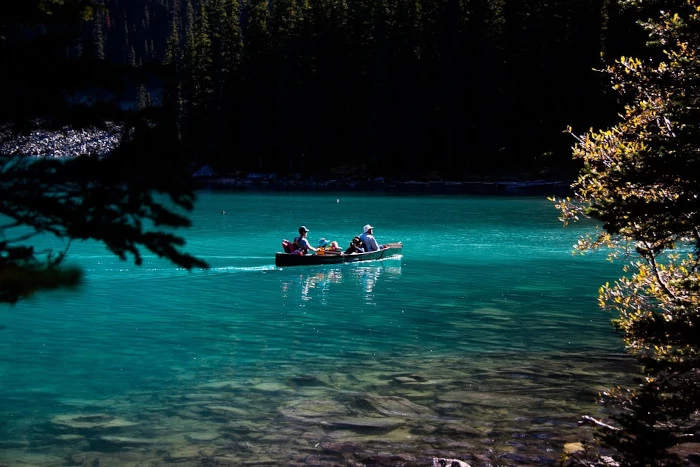 Leave No Trace:
The Lakeshore Trail is in a pristine wilderness area, so make sure to follow Leave No Trace (LNT) principles. Pack out all your trash and leave the area as you found it.
Hiking the Lakeshore Trail at Moraine Lake is an unforgettable experience. Follow these tips, and you'll have a safe and enjoyable hike while taking in the stunning natural beauty of Banff National Park.
YouTube Video of the Lakeshore Trail at Moraine Lake